This is a game jam project I participated while studying at USW. The title of the game we came up with was Defence against diabetes and you played as an avocado which was escaping from the fridge and had to get to the fruit bowl on the kitchen table where to become a healthy snack instead of the trash fast food.
This is the final layout we came up with for the first level put together by
Sanket
:
I was the only artist in the team and I had to develop the environment and the characters with very few time (3 days).
For the gameplay I came up with the idea of having a dynamic camera that would play with the different corners of the room. Here is how the scene was looking in Maya before importing to the Engine: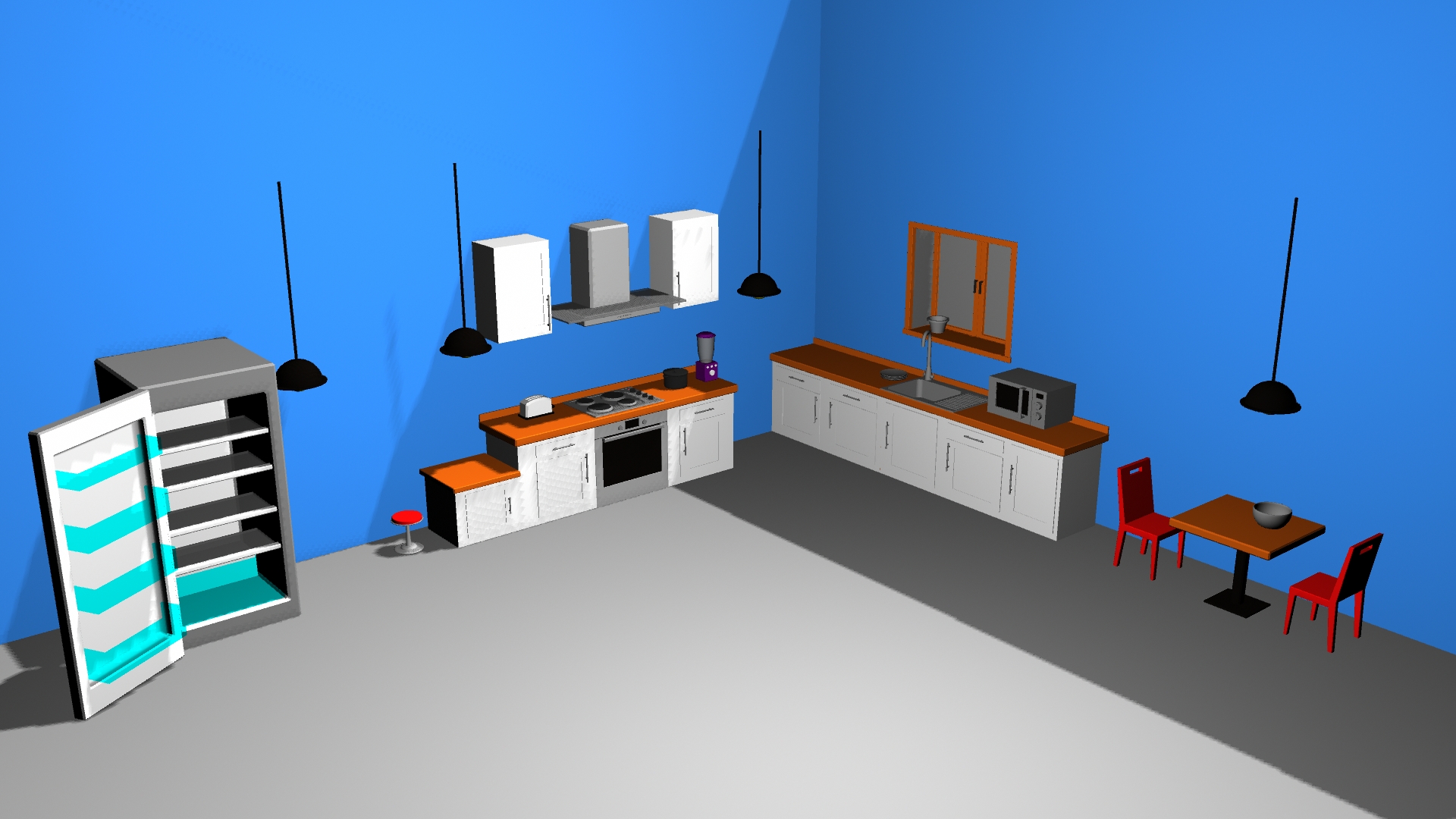 For the antagonist I decided to play with the idea of the abdominal tablet for the chocolate bar. I also made him look intimidating with a sort of a bully air with buffy arms. I didn't do any concept for this, I had in mind what I wanted so I developed it in Maya straight forward.
For the main character claudiweather helped us with some concepting despite being in another course. She based herself on the "dumb ways to die" characters.
Following I share a video of the environment with the final assets and a cel-shading shader applied in UE4. Regretfully I didn't have time to animate so we couldn't integrate the characters nor the camera effect on time. Nevertheless it was very fun!